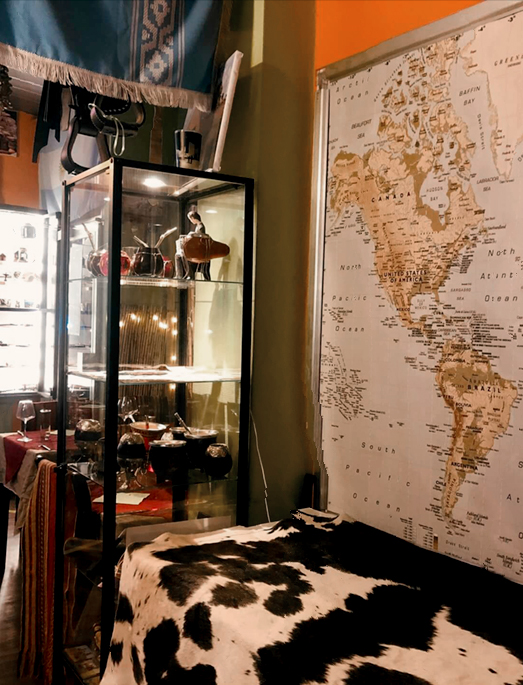 Our dishes are made up of Argentine specialties, as well as our beef that comes only from our country.
You will be able to taste the different tastes of empanadas that are a typical dish and that we generally accompany it with a red wine Malbec, Merlot, etc.
Our wine list will also amaze you with a range of red, white, rosé and sparkling wines, 100% from our Andes Mountains.
The entire restaurant will make you travel to a distant country, because not only the flavors and aromas will transport you to South America, but the decoration is full of Argentine products, such as the tools of the gauchos, mates, or Argentine instruments among others.
It is not necessary to take the plane, just land at @LaPampa.be, we are waiting for you.
Reservations:
If a group wishes to reserve the restaurant for a Friday night or a Sunday lunch, you can contact us by phone to agree on the possibilities.
Every day, from Monday to Friday, we wait for you to eat some delicious sandwiches. With a variety of sandwiches, from the Argentine ones to the typical Belgian ones. A complete range.
Among the Argentine sandwiches you can delight your palate with:
• Lomito: Beef sandwich accompanied by tomato, lettuce and Argentine sauce.
• Choripán: Argentine sausage sandwich, we call it Argentine chorizo handcrafted with the recipe George's family. Accompanied by tomato and lettuce. Argentinian sauce.
We also have Argentine empanadas, of different flavors.
I know that not only what is salty likes, but also what is sweet. You can find a series of desserts:
• Donuts.
• Chocolate volcano.
• Nutella pancakes, sugar and our Argentine specialty: Dulce de Leche.
• Smoothies and Granita in spring season.
If you want to reserve your sandwiches for lunch:
Send an SMS text on your cell phone: +32 497 21 39 56 before 11 a.m. in the morning.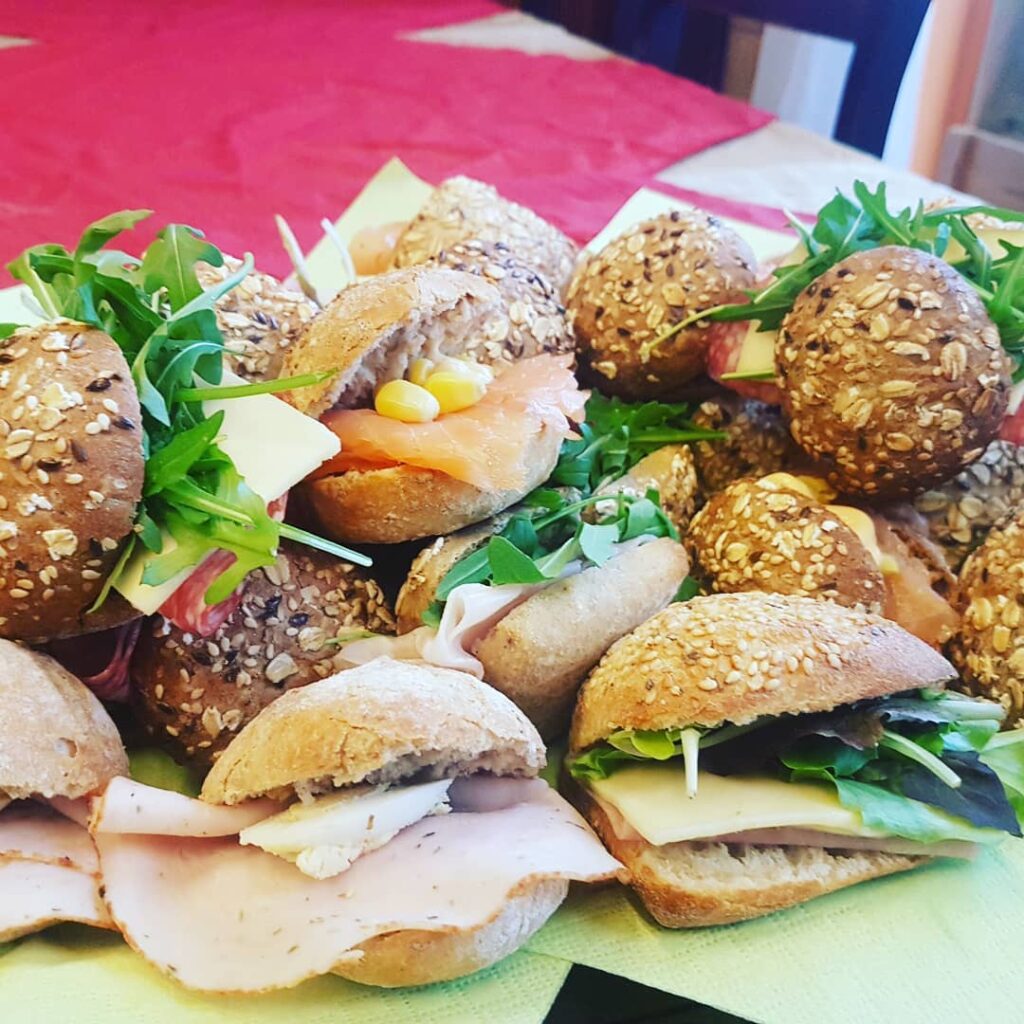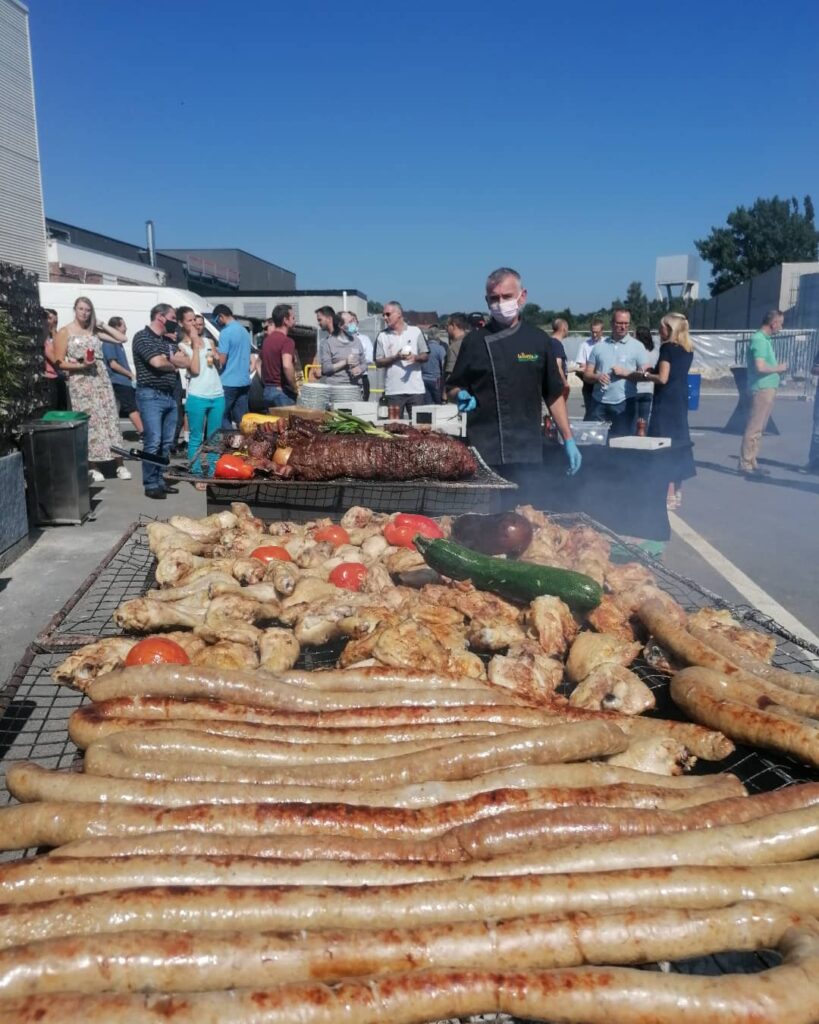 The most requested service is the "Asado Argentino", here in Belgium.
We make giant barbecues for all public, companies, weddings, events, baptisms, etc.
For any type of barbecue, the minimum is 35 people and there is no maximum.
As an example, Jorge made barbecues in:
• Belgium, up to 260 people.
• Argentina, up to 550 people.
The way of cooking on the grill is an art for an Argentine. What makes the difference are the slow cooking times, the quality of the 100% Argentine beef, the Argentine gaucho clothing. Finally, the asado is not only a meal but a show where the guests take photos and the abundance makes your meal unforgettable.
You serve your guests and we make them savor porridge with an extraordinary delicacy.
Do not hesitate, invite them to experience something different.
Reservations: 065/360 444
Jorge, el asador
Do you like Argentine empanadas? And if you didn't eat them, try them, which will later become an addiction 😉
The empanadas are crescent-shaped and filled with:
• Chicken
• Spicy chicken
• Meat
• Spicy meat
• Savoyard
• Tuna
• Seafood
• Ham and cheese
• Cheeseburger
Vegetarian:
• Caprese
• Corn
• Ricotta spinach
• Pumpkin
You can place your order online and then pick them up at @LaPampa.be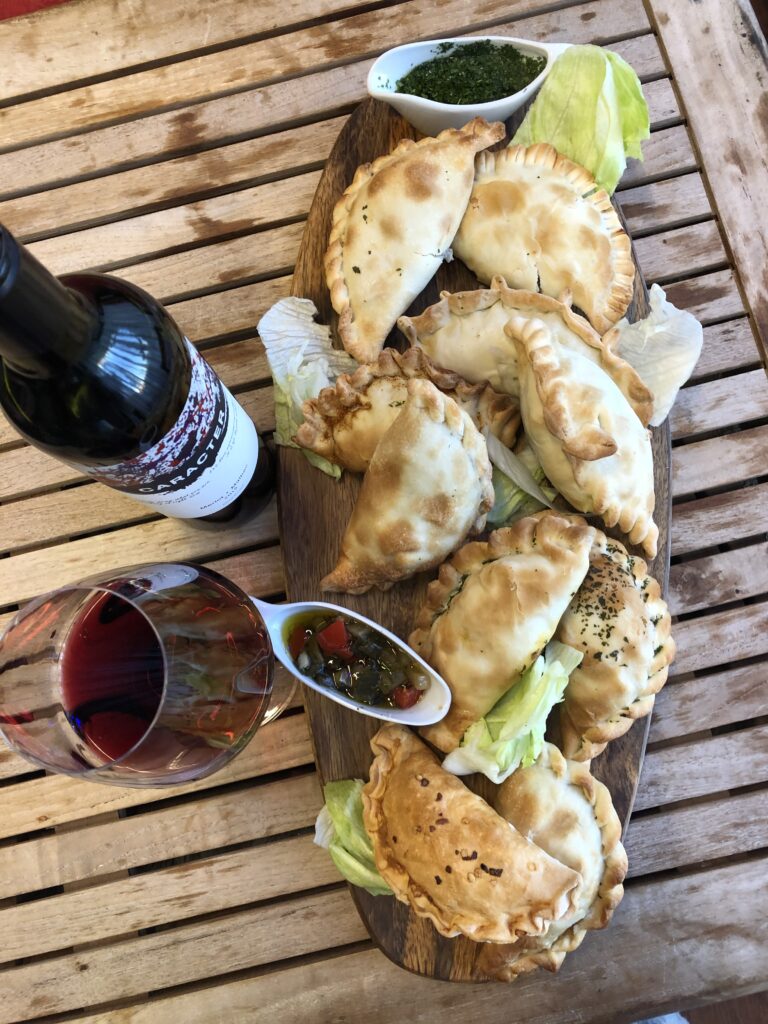 If you have a birthday party, a work meeting or want to have something delicious and easy for dinner... this is the ideal.
Why?
Because the empanadas come pre-cooked. You can heat your oven to maximum temperature, then lower the oven to 180 ° and put the empanadas for about 3 minutes, once you touch and feel the empanadas hot to the touch, ready! It is now ready to be placed on a tray in the middle of the table or served as a starter or main course. You can accompany it with a salad.
If you have guests, you will look great with something super different! And if you want to look good with your stomach, I ordered a variety of empanadas, with different tastes.
It is a good idea to eat: with guests, with family or in front of a good movie.
A plan 100% tested and... approved.
On Fridays all empanada orders are delivered. For that you must place your orders 24 hours or 48 hours in advance. On Friday afternoons all orders are ready, so that in a few minutes you can take them home.
Clients who order empanadas also order:
• Surprise breads (with different fillings).
• Decorated breads, copetín style (different tastes).
• Giant paella.
• Locro: very tasty typically Argentinean dish.